One of the purposes and objectives of TGCC, as specified in the TGCC 2014 Constitution, is to "defend and advance the legal rights and privileges of all divers through appropriate state and federal legislation". The TGCC 2nd Vice President normally handles these issues. You as a diver can help by keeping informed on relevant issues and expressing your concerns to the relevant authorities. We invite your input on these and other issues.
---
Policy for submission of articles:
Your item should be no more than 2 paragraphs and 300 words or less. Please note in your email subject if it is Political or Environmental. You should limit the links to just 2 or 3 so that folks might actually visit them. Send your discourse to the
Web Master
.
---
Political Affairs
---
** Texas Senate House Bill 7 **
Letter regarding
and the bill itself:
HB7-2015
– Please read both and act soon.
---
The Attempt to Steal Galveston Bay
The Chamber-Liberty Counties Navigation District (CLCND) is an organization that oversees 50% of Galveston Bay. This organization recently leased the Galveston Bay bottoms north of Eagle and Smith Points to Sustainable Texas Oyster Resource Management, LLC (STORM). Please go to the internet address Concerned Citizens of Texas Gulf Coast and click on that title which will take you directly to a petition asking for Texas Parks & Wildlife and the Texas General Land Office to continue leading the defense of the rights of fishermen, harvesters, oyster leaseholders and the State of Texas to own, maintain, and control the state's water bottoms and natural resources.
---
Texas Parks & Wildlife Department Artificial Reef Program
The agency with the most direct impact on Texas divers is the Texas Parks & Wildlife Department (TPWD). Of special interest to TGCC is the Artificial Reef Fund. TPWD funding and accounting of the Artificial Reef Fund (ARF) has been a concern of our member dive clubs for some time now. Our concern is ensuring that the monies allocated for artificial reefs are being used wisely towards that purpose. Therefore, we have been politically active both publicly and behind the scenes to seek a full accounting of these funds. We encourage you to write letters and petitions to both elected and appointed representatives.
---
Environmental Affairs
---
Please see below recently issued National Marine Sanctuaries 5-year Strategic Plan. As the Houston-Clearlake Recreational Diving representatives for the Sanctuary Advisory Council, I am requesting you communicate this information to all of your club members the best way you see fit. In the send-out, please let dive club members know that if they have any questions or comments about this strategic plan, they can contact me directly at jesse@cancelmophoto.com or text me at 713.302.7920.
ONMS Strategic Plan Sept 2017
---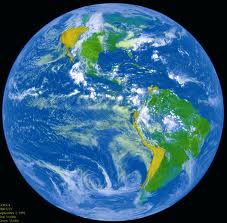 In 2012, the British Columbia–based Native American Haida tribe launched an effort to restore the salmon fishery that has provided much of their livelihood for centuries. Acting collectively, the Haida voted to form the Haida Salmon Restoration Corporation, financed it with $2.5 million of their own savings, and used it to support the efforts of American scientist-entrepreneur Russ George to demonstrate the feasibility of open-sea mariculture — in this case, the distribution of 120 tons of iron sulfate into the northeast Pacific to stimulate a phytoplankton bloom which in turn would provide ample food for baby salmon. The verdict is now in on this highly controversial experiment: It worked. However…read more online: National Review "Pacific Salmon Are Back" article
---
One of the purposes and objectives of TGCC, as specified in the TGCC 2014 Constitution, is to "foster environmental awareness in the dive community". Understanding that there are many larger and more powerful organizations dedicated solely to environmental issues, we believe our role is best suited to scout for issues of relevance to us as divers and direct you to those organizations. We support the efforts of these organizations with respect to these issues. We especially support the FGBNMS Sanctuary Advisory Council.
---
Flower Gardens Banks National Marine Sanctuary
Many divers do not realize that the Texas gulf coast offers diving opportunities on vibrant coral reefs teeming with marine life in clear water. While they are located 110 miles offshore, weekend public charters are available most of the year. See the FGBNMS website to learn more. The FGBNMS Sanctuary Advisory Council facilitates communication between the sanctuary staff and groups such as TGCC that are interested in how sanctuary resources are managed.
---
Miscellaneous
Frank and Joyce Burek have received numerous awards; one of which is having a newly discovered fish named after them – the Mardi Gras Wrasse, Latin name Halichoeres burekae.